FEATURES
Employees
Keep track of employee training, medicals and compliance in one place.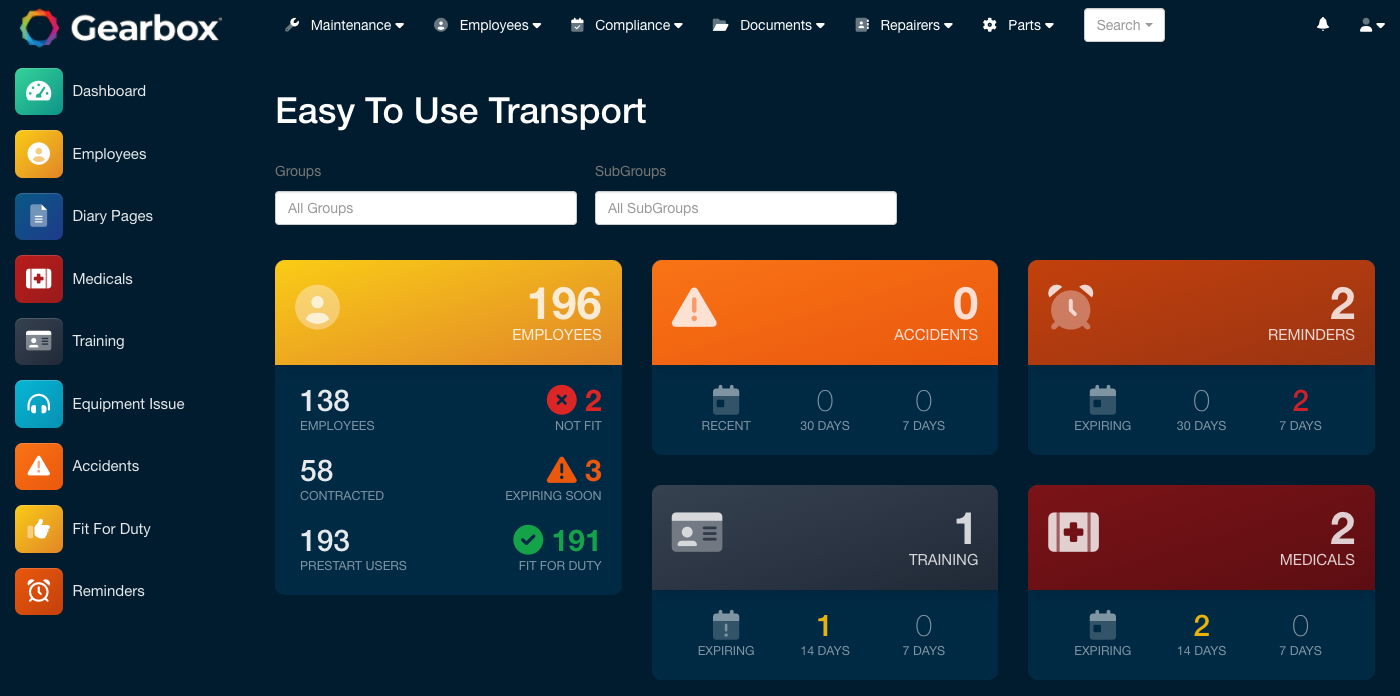 Traffic Light Status

Employees have a single traffic light status to highlight who needs your attention across Training, Medicals and other Reminders.

Medicals

Record and attach medicals for each Employee with an expiry date. Employees can have multiple medicals assigned.

Training

Add as many training types as required, attach training certificates and set an expiry date as required.

Equipment Issue

Keep track of equipment such as PPE, First Aid or Tools that have been issued to individuals or vehicles.

Incidents & Events

Track incidents, accidents and (near miss) events across Employees, Vehicles and Contractors.

Fit For Duty

Log Fit For Duty records or configure checklists for drivers and operators to complete in our Prestart App.
Ready to see Gearbox in action?
Book an online tour with our team or try Gearbox yourself free for 14 days