Operator App
Prestart App
The Gearbox driver app for real-time Prestarts and Fault Reports
Easy to Use App

Like all of our software, we've spent alot of time making the Prestart app user friendly and intuitive. The app is available for Apple & Android and can run offline as required.

Prestarts

Users answer one question at a time with Pass, Fail or N/A. When critical questions are failed, the user is advised not to operate the equipment and report immediately to their superviser.

Fault Reports

When a Prestart question is failed, a Fault Report is raised allowing the user to identify the reason for the fault, attach photos and notes. The fault can also be flagged as a repeat / known issue.
Seamless Integration
Prestart Configuration

Gearbox features all of the tools required for configuration of the Prestart App for your drivers / operators. Setup Users, Checklists & Fault Types. Attach a checklist to each asset in Gearbox so that Prestart user only need to pick the asset to get the right checklist. Add questions for COVID, COR, Fit For Duty or any other subject required.

No More Data Entry

Completed Prestart activities (Prestarts, Faults etc) are uploaded into Gearbox upon completion. Fault Reports are evaluated, prioritised and converted to Work Orders in Gearbox. Odometer readings entered update Services due. Loadsheets are recorded and tracked automatically in Mass Management Reviews.

Notifications

Stay informed with email alerts from Gearbox for Prestarts, Faults and Overloads as they happen for immedidate action.
Prestart Labels
Included with your Subscription

To help with the rollout and ongoing compliance by your operators, we provide Prestart self adhesive labels that can be applied externally or on windscreens.

To order labels, please email support with the quantity required and address for delivery.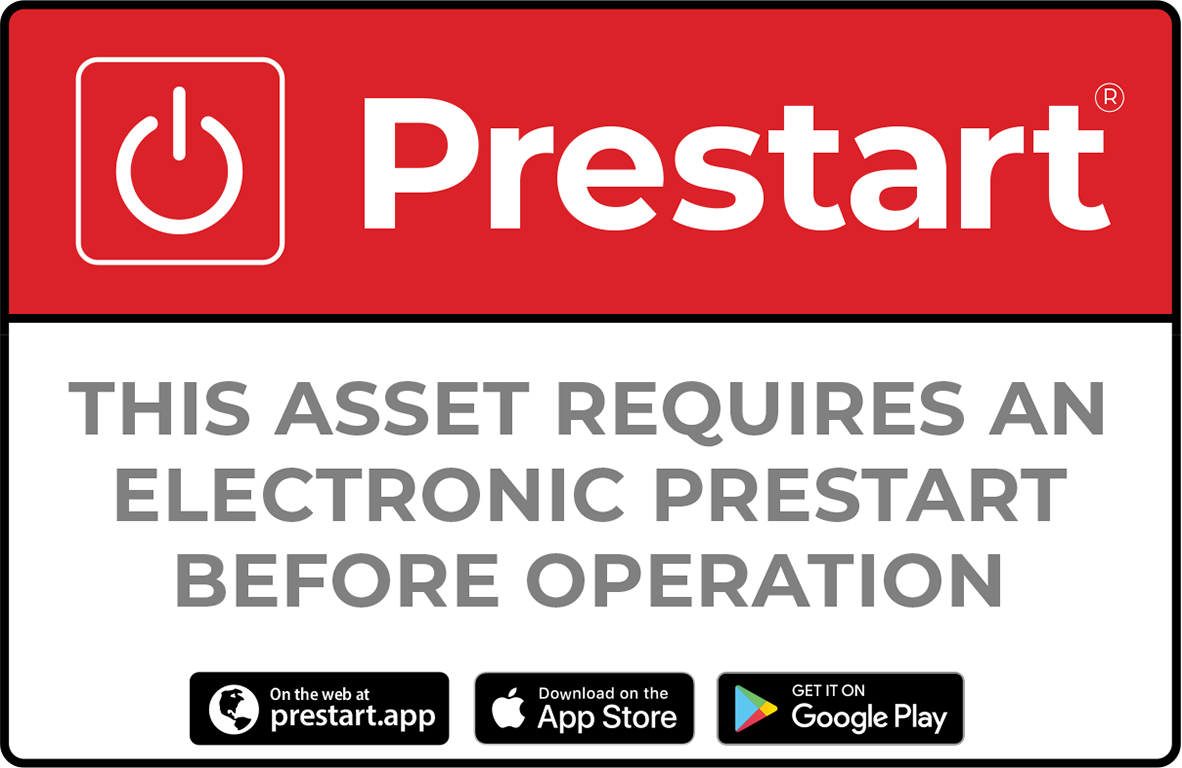 Ready to see Gearbox in action?
Book an online tour with our team or try Gearbox yourself free for 14 days